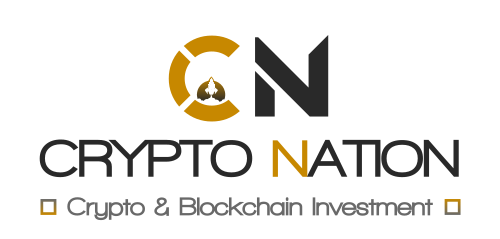 Who are we ?
Crypto Nation is an association developing an active and passionate community with the aim of democratizing the universe of Cryptocurrencies and Blockchains. We do not do investment advice.
More details about our structure and our team here:
https://www.crypto-nation.io/en/crypto-nation-team/
Our website is available at the following address:
https://www.crypto-nation.io
Hosting
The site is hosted by the company Hostinger:
HOSTINGER, UAB
Rue Jonavos 60C, Kaunas 44192 Lituanie
Phone: +37064503378
Email: domains@hostinger.com
Property
This site, its tree structure, is protected by copyright and intellectual property, by french law.
The content of the site, including, but not limited to, images, graphics, texts, videos, logos, and icons are the exclusive property of Crypto Nation, with the exception of brands, logos or content belonging to other partner companies or authors.
Any total or partial reproduction, representation, transfer, distribution, or recording of all or part of these elements is strictly prohibited without the express authorization of the leaders of Crypto Nation.
The brands and logos on our page describing our ecosystem are declared to the INPI, protected, and property of Crypto Nation. Any total or partial reproduction is strictly prohibited.
What personal data is collected on our website?
There is no need to register to view our website.
We do not collect any personal information.
When posting comments, we ask for your email address and name. This in order to avoid spam.
It is not possible to upload media to our website.
When sending an email through our various contact forms, we collect your email address in order to be able to respond to you.
Likewise, when you subscribe to our newsletter, your email address is kept. You can unsubscribe at any time, by clicking on the link sent to you when you subscribe to our newsletter, or by contacting us. Your email address will be deleted from our database.
Cookies
When you first visit our website, you will be asked to accept cookies in order to keep your browsing preferences up to date.
Here we follow the current rules of the European Union.
Analytics
We use Google Analytics to track visits to our website.
Responsibility
Risk Warning: Investing in digital currencies, stocks and other securities, commodities, currencies and other derivative investment products (contracts for difference: "CFDs") is speculative and extremely risky. Each investment is unique and involves specific risks.
CFDs and other derivatives are complex instruments and their trading is extremely risky, rapid loss of money is possible due to leverage. You need to be sure you understand how investing works and whether you can afford to take the risk of losing your money.
Cryptocurrencies or crypto-assets can fluctuate greatly and, therefore, they are not suitable for all investors. Trading in crypto-assets is not overseen by an EU regulatory framework. Past performance is no guarantee of future results.
Disclaimer: You use this website and the information provided on or through this website and / or its features at your own risk. Crypto Nation does not provide investment advice. You are responsible for your actions.
Crypto Nation excludes all liability for any damage caused directly and/or indirectly, in any way, as a result of the use of the site. In particular, Crypto Nation will in no way be responsible for any damage, caused by:
Facts and actions of third parties.
The inability to use the site.
Irregular use of the site and/or computer systems of https://crypto-nation.io by a third party.
The inaccuracy of the information posted on the site. It is always up to the reader to verify the validity of the comments through different sources.
Contact us
If you wish to contact us directly by e-mail, you can do so at the following address:
contact@crypto-nation.io
You can also go through our dedicated page: