Crypto Nation is an active and passionate community whose goal is to democratize the world of cryptocurrencies and blockchains.
The community is growing day by day, allowing us to bring the right information to a large public and to educate them on cryptocurrencies.
We offer content for beginners wishing to discover this environment and for those simply looking to learn new things.
For the most knowledgeable, you can rely on our strong crypto experience to find answers to more advanced questions.
In short, whatever your profile is, don't hesitate to come and discuss with us in our ambitious ecosystem, with many projects in development.
Whether it is for its technological aspects or for its numerous financial opportunities, Crypto Nation will make you discover all the surprises that Blockchains and Cryptocurrencies have in store for you, an environment in constant innovation and progression.
You are interested in entering the world of cryptocurrency?
With our 6 years of experience in this vast environment, we will guide you!
You will find on our website pages that are dedicated to beginner questions, but also content aimed at those who want to go further on the matter!
First, congratulations! On a global scale, you are still part of the precursors of this environment before a possible global adoption. It may sound utopian, but believe it from our experience, the technological advances on blockchains and on the democratization of cryptocurrencies are growing by the day. The last few years saw many records, still far from the potential that this universe can offer. Everything is moving fast and cryptos aren't planning on slowing down anytime soon!
Nevertheless, take your time to enter this market in the best way, but don't wait too long before starting to get interested!
For your first steps, we invite you to check out the pages below to familiarize yourself with cryptocurrency:
If you already have the basics, you'll find summaries of the various ways to generate income in cryptocurrency on the right. Find all our guides in the Crypto Nation – Guides section.
Learn more about Blockchain with Crypto Nation – Academy

With our Academy section, discover the functioning of the elements gravitating around the themes of Blockchain and Cryptocurrencies.
The technologies used in this universe can be used in many other ways. You will understand that they are the future of many current systems and are already beginning to enter our daily lives.
Yes, currently, cryptocurrencies are the main uses of blockchains, but they are already arriving in applications of our everyday life, because a blockchain is above all a technology.
It allows the storage and transmission of data, without any controlling body, in a decentralized way. All these data form a blockchain. Secured by cryptography, this technology is very robust.
Blockchains allow to certify the accuracy of the data they contain, so it is impossible to cheat or corrupt its history.
Note that for most projects, the transactions executed are visible to all. Of course, with a layer of anonymity, but you can still see everything that is going on.
To summarize the genius of blockchains, remember that in this technology, the trusted third party becomes the system itself. Each distributed element of the blockchain contains the elements necessary to guarantee the integrity of the exchanged data (by a cryptographic algorithm).
This is the strength of such a system.
Follow the trends with our space dedicated to trading!
Stay ahead of the game, be aware of the latest news!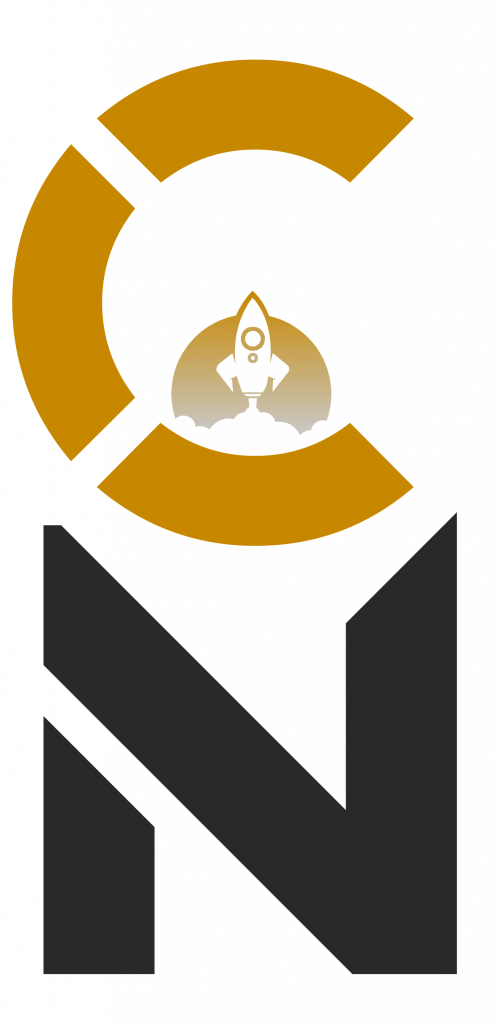 Find the best news from the world of crypto and blockchains!
Our Crypto Nation – News page, dedicated to news articles is not available yet, but it will be soon!
In the meantime, have a peek at our weekly Instagram series, or even our Timeline, to get the perfect condensed information and news!
Antoine Moutinho – Founder and Leader of Crypto Nation  
Coming from a background in tech, formerly a network and security engineer, I have been passionate about blockchains and cryptocurrencies for almost 6 years. After having built a solid experience on the crypto market, having studied its behavior during several cycles, I then decided to launch my own adventure by creating Crypto Nation.
Passionate supporter of ambitious projects, the fundamental aspects of cryptos are very important to me. Mastering technical analysis, I keep above all a profile focused on investment, much more than a trader.
I find blockchain technology fascinating because of the innovations it brings, its powerful robustness and its huge potential. Its application in our daily lives may offer us unexplored perspectives.
Cryptocurrency is an extremely interesting environment, because of the impressive projects that can be found in this huge universe.
Bitcoin, the undisputed King of crypto money, is splendid for the values it transmits. Transparency, security, decentralization, everything to please, in addition to its technical aspect already soon to be obsolete in terms of performance. This environment is advancing faster than any other.
I think, however, that the incorruptible Bitcoin is only at the beginning of its story, which is already an incredible success. Everything makes you want to go with it, all the way to the moon, as the cult proverb says in the cryptosphere!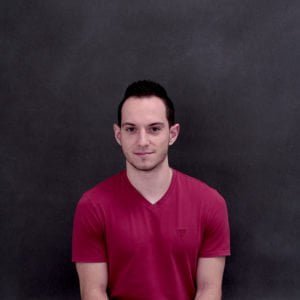 Damien Schaerer – Head of Development  
Captivated by nature by new technologies, I quickly immersed myself in a lot of research from the crypto universe and especially in blockchain technology. I was taken by a deep interest in this subject, and I am thus relentlessly developing my skills in this field rich in innovations.
Coming from a career as an IT Project Manager, I quickly saw the potential of this technological environment, which would be able to revolutionize our daily and professional lives in the coming years.
To take part in this revolution in the best conditions, I decided to join Crypto Nation from the very beginning, sharing the same vision of this adventure.
My development skills, my focus on complex issues and my passion for this ecosystem are essential assets to ensure the management and development of the tools and services, which are and will be deployed by Crypto Nation.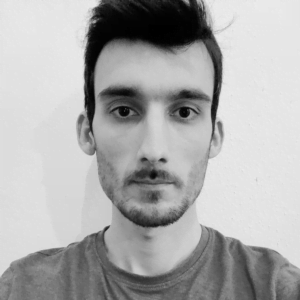 Arthur Wach – Editorial Content Manager 
The world of crypto currencies opened to me naturally because of my interest in new technologies and alternatives to our current system.
Having noticed the potential for innovation as well as the multitude of existing projects on blockchains, I started to develop a particular passion for this ecosystem.
Being very affected by the current environmental crisis, I am for the development of low carbon impact projects, respectful of the environment and wish to develop and support this branch. I am therefore particularly fond of projects such as Hedera Hashgraph or Nano.
Sharing, supporting, willing to democratize and mutual development are values that immediately attracted me to Crypto Nation.
My role as Editorial content manager is to oversee the editorial aspects of the various sections of the CN ecosystem. I can thus bring a concrete contribution to the crypto world.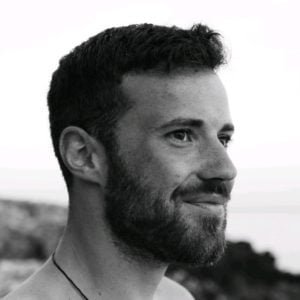 Denis Périn – Internationalization Manager 
I discovered the world of blockchains and cryptocurrencies a few years ago already, without really knowing in which universe I just jumped in. While being more of an observer for a long time, I decided 2-3 years ago to become more active and to study more in depth the different projects to understand what potential was hiding behind them. In fall 2021 I decided to join the Crypto-Nation adventure by offering my help to translate our different English pages and to animate our already existing community.
Huge fan of the Ethereum environment, I closely follow projects being developed on these foundations. Decentralization and transparency are values that I support and who are, in my opinion, the future of the web and finance.
My affinity towards new technologies and my curiosity pushes me every day to learn more about new concepts, discover original concepts and therefore to enrich my knowledge about blockchains and cryptos.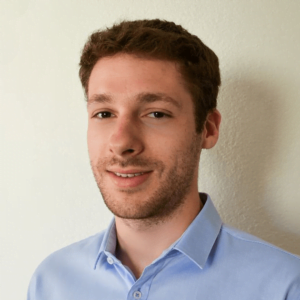 Romain Savino – Relationship and Partnership Manager 
Passionate about economic news and finance, whether it's financial markets or corporate finance, I naturally started to look closely at the ecosystem of crypto-currencies and blockchains.
Coming from the banking and insurance industry, I quickly realized the technological innovation of blockchains and their positive contribution to our society.
To bring my contribution to this ecosystem, I decided to be part of the foundation of Crypto Nation. The values of benevolence, transparency, and ethics that I carry within me, correspond exactly to the vision of Crypto Nation. My responsibilities in this project concern the relational and communication aspects. Moreover, I want to specialize in the exploitation of On-chain data, for which I have a growing appetite.
I am mainly interested in projects with a strong potential, with a solid foundation, and that have, or will have according to me, a real impact in the ecosystem. To name a few of my favorites, I would obviously start with the king Bitcoin, then Ethereum, followed by Polkadot or Polygon.
I believe in the technological advances that these types of projects bring, and the decentralization aspects that offer positive novelties in our society.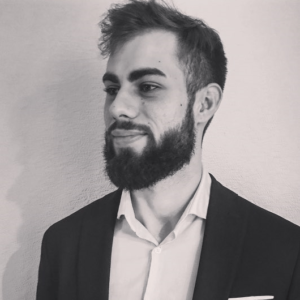 Eloi Joos – Marketing Manager 
Coming from a business and marketing background, I was passionate about the crypto universe since 2017. I decided to get involved in this field in a concrete way when Crypto Nation started. I quickly understood the potential that the world of crypto currencies has. The operating principles of the different blockchains impress me, especially for their security aspects and the transparency that comes with it.
Another sector that particularly interests me is that of the NFTs. Being personally in the music composition for years and having seen the inequalities in that industry, I have the feeling that NFT's finally offer a real possibility to manage productions while ensuring a decent income.
I give importance to the fundamental aspects of crypto projects. Elrond or Solana are examples that are close to my heart, these projects are carriers of novelties that I hope will be used one day in our daily lives.
Vincent Elric – Application Developer 
Having always been fascinated by technological advances, I recently got involved in the cryptocurrency ecosystem after discovering the innovative concepts associated with it. Blockchain and its applications are based on fundamentals that can revolutionize our society and the way it works. Thus, I strongly feel that this environment can offer us great prospects for the future.
Currently I am an industrial engineer, I am interested in Blockchain and its intrinsic mechanisms. I am also passionate to technical analysis and different trading methods. Convinced of the strong potential of the project, I decided to join Crypto Nation as an application developer. This allows me to contribute to the growth of this ambitious ecosystem.