Platforms to buy Cryptocurrency
It is getting easier and easier to buy cryptocurrency. If you want to benefit from broad services, this is usually always done on Exchanges. Many companies are developing new niche services, making it even easier to acquire cryptocurrency, while benefiting from certain advantages.
We will only put on this page the platforms for which we have made a guide, because we do not want to let you go without the adequate knowledge in a new environment, which can be complex.
Other platforms will therefore quickly be added to the list. There's no shortage of places to buy cryptocurrency these days. The important thing is to go to the right place.
The summary, to get straight to the point:
Exchanges
Exchanges remain the main places to buy cryptocurrency. Usually, they also offer the broadest spectrum of services, but not always in an optimized way.
Binance – The must-have platform!
Any investor in cryptocurrency, will switch to Binance at one time or another. One of the most widely used and diversified cryptocurrency exchange on the market.
Created in 2017 by Changpeng Zhao, the Binance platform very quickly established itself as the world leader of exchanges! A varied offer with more than 350 cryptocurrencies, up-to-date services, a clean and simple interface, in short, there are many reasons to be interested.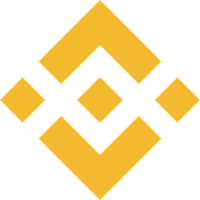 Crypto.com – An ideal platform to invest in Cryptos
Crypto.com has become a real essential cryptocurrency ecosystem. The Crypto.com environment is therefore a reference for the daily use of cryptocurrency, we will guide you through this article, to better understand this giant.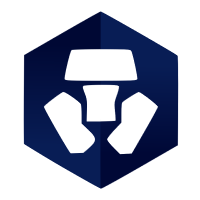 Coinbase – Efficiency is in simplicity
Coinbase is a platform renowned for its security and convenience, which makes it one of the benchmarks for beginners. Everything is clear, and simplified as much as possible, in order to make your first cryptocurrency investments with complete peace of mind.
This platform even offers to earn cryptocurrency for free!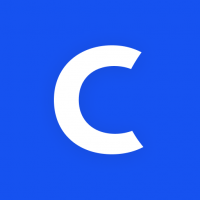 Paymium and its Blockchain.io exchange – A winning duo
We can clearly qualify Paymium as a visionair. It is the first crypto-exchange to have emerged in the world. Indeed, this french exchange opened its doors in… 2011. Or only 3 years after the birth of Bitcoin. So here is one of the rare platforms to have had the courage to open the way to the moon.
StormGain – An interesting all-in-one platform
StormGain is a platform that offers many features, with a particular fee system. The services offered seem focused on the trading aspect, the platform offers leverage up to x300. But it also emphasizes support for beginners, by offering an efficient interface, explanatory videos, a dedicated demo account, and many other things that you can find in our guide.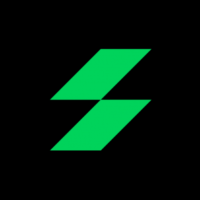 Crex24 – The place of good deals?
It may be appropriate to register on certain small platforms, such as Crex24. This allows cryptocurrency to be put aside, before they are potentially listed with the giants. Listings on a leading platform often lead to an increase in the price of the concerned cryptocurrency.
DEX, Decentralized Exchanges
An essential part of the DeFi ecosystem, DEXs are platforms that allow users to trade and buy cryptocurrency without the need of a trusted intermediary. Transactions are carried out directly from one wallet to another via liquidity pools, thanks to a system of Smart Contracts.
Uniswap – The leader of decentralized exchanges (DEX)
Uniswap is the decentralized platform with the largest amount of volume in the DeFi ecosystem today. This platform is dedicated to transactions of all cryptocurrencies that circulate on the Ethereum blockchain (ETH). We can thus find a wide offer of tokens.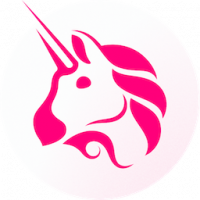 1inch – The leader of DEX aggregators
1inch is not really a DEX, decentralized exchange platform, but a DEX aggregator. Thanks to the interoperability of the Ethereum network, 1inch makes it possible to carry out exchanges by obtaining the best rates on the market.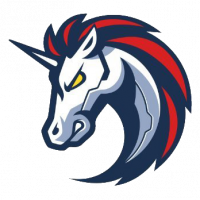 Mobile applications, 2.0 platforms
To be in line with an increasingly mobile generation, some platforms are totally focused on the application aspect. You can buy your favorite cryptocurrency directly from your mobile, with ease.
The Crypto.com application – The best of the Visa crypto card!
If you already have a foothold in cryptocurrency, you've surely heard of Crypto.com payment cards. If this is not the case, we will show you here how to get one, and thus benefit from a cashback of up to 8%, on all your purchases!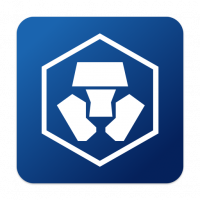 SwissBorg – The innovative investment application accessible to all!
The SwissBorg app is the Swiss nugget of cryptocurrencies. And yes, Switzerland is all the same a guarantee of quality, and SwissBorg does not refrain to the rule! Ideal for making cryptocurrency investments in a simple and efficient way. The project is very solid, it was launched in 2017, after a successful ICO which raised 52 million dollars!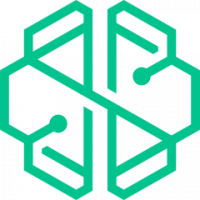 Companies specializing in passive income in cryptocurrency
Staking, Masternodes, Savings, so many solutions to earn interest, and thus enjoy passive income on your cryptocurrency.
Just Mining – Passive Cryptocurrency Income!
Do you want to invest in cryptocurrency in an easy way, without headaches, taking advantage of passive income? Just Mining will delight you! This company offers several types of investments, ideal for your crypto wallet.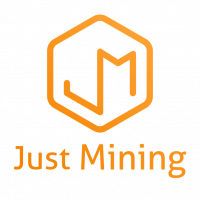 Feel Mining – European Leader for your interests!
This other company offers just as many wonderful services. If you want to invest in cryptocurrency the easy way, and enjoy passive income, you've come to the right place! Feel Mining offers investment methods that allow your crypto portfolio to grow quickly.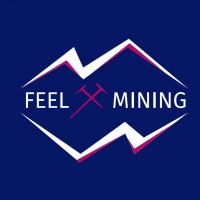 YouHodler – Boost your savings!
Investing in cryptocurrency is good. With interest it's even better, especially with those offered by YouHodler. With the constant innovation present in cryptocurrency, the investments become strong and serious opportunities to grow your savings.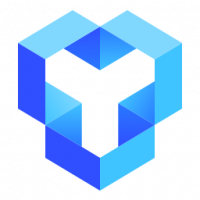 Spaces dedicated to cryptocurrency trading
When you have acquired enough experience in the cryptocurrency markets, go and try your hand at margin-trading, with its leverage effects.
Binance Futures – Leader in Futures!
Binance Futures is futures trading platform for excellence. Launched in 2019, it allows traders to use leverage up to x125! It is possible to open Long or Short orders there in order to bet on the upside or downside on many cryptocurrencies.