Cardano (ADA): What is it?
Cardano crypto card summary :
If you want to learn more about cryptocurrency every week, follow our Instagram! There you will find weekly series, including one called "Token Sunday" which presents a cryptocurrency every Sunday, in a simple and synthetic way.
You can download the PDF (FR) of our Token Sunday – Cardano below !
The fundamental data of Cardano
Cardano market data
Below are the basic market informations regarding this cryptocurrency:
Price: It is expressed in dollars ($). There is also its percentage change (%) over the last 24 hours.
Rank: Ranking of this cryptocurrency among all those referenced on CoinMarketCap. This is done according to the market cap.
Market cap: Market capitalization represents the total dollar ($) value of all coins in circulation.
Volume: It represents the total dollar ($) amount of the cryptocurrency in question traded over the last 24 hours.
What is the goal of the Cardano project ?
Cardano, commonly known as Japanese Ethereum, claims to be "the first blockchain project developed using a scientific approach".
The project wants all stages, protocols and concepts to be validated by peers (researchers, developers) to ensure the solidity of the project.
Cardano has its own open source blockchain, aimed at "transferring to individuals the power of structures that have no accountability for their profits", in order to be able to build a more transparent, fair  and secure society.
This project also allows the creation of Smart Contracts and decentralized applications (DApp).
The origin of the project
Charles Hoskinson, co-founder of Ethereum, initiated the project in 2015, after 3 years of research and development. We also find the Cardano Foundation which manages the project, the research firm IOHK and the investor Emurgo.
The project kicks off after an ICO of $ 62 million.
ADA comes from IT pioneer Ada Lovelace.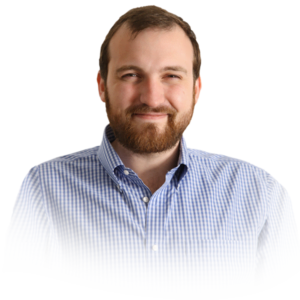 What is its use?
It is necessary to have a certain amount of ADA to be part of the voters. The latter vote for Slot Leaders (equivalent to Bitcoin mining).
The more ADA a person has, the more likely they are to be chosen.
ADAs can also be staked, in order to earn around 6% annual interest. For example, you can do this within the Atomic Wallet software portfolio, at the rate of 5% per year.
Otherwise, the ADA is used to pay transaction fees on the Cardano blockchain. We imagine that for the future, it will also be used to interact with the Smart Contracts deployed in this ecosystem.
Official documentation to join the network:
Management of the economy (as of 07/14/2021)
The number of ADAs is limited, just like for Bitcoin. For Cardano, a maximum of 45 billion tokens will be available.
Currently, about 75% are in circulation, or 33 billion ADA.
Diagram of the evolution of the cryptoactive
Where to store your cryptocurrency
If you prefer to take your cryptocurrencies out of centralized exchanges, you can store your Cardano (ADA) via various solutions:
More details on the different types of cryptocurrency wallets on our dedicated page, accessible by clicking here.
Our opinion on this project
Cardano isn't the fastest growing project, but it's definitely doing it right. In 2020, it went through a Shelley update, aiming to make its blockchain a product "50 to 100 times more decentralized" than other large blockchains.
In addition to its very decentralized appearance, Cardano wants to be more respectful of the environment, being one of the largest blockchains operating with a proof of stake system (Proof of Stake, PoS), much less energy intensive than our dear Bitcoin for example.
The real protocol used by ADA is known as Ouroboros. It aims to provide "verifiable security", in addition to its viable energy aspects. Ouroboros is a blend of unique technologies that make it possible to compete with the level of security provided by the Proof of Work (PoW) consensus, while being more respectful of our planet.
Cardano advocates ethical and renewable growth. 
Academically rigorous, ADA is a sustainable project, which follows a stable and well-established development process, allowing it to avoid and anticipate the many traps that stand in its way to success.