Guide - Other Interesting Exchanges
The "small" exchanges - The place for good business?
Some small exchanges can be interesting. They allow you to potentially do business by acquiring cryptocurrency before it is listed on leading platforms.
We will list here these smaller exchanges that we were able to test.
Contents of this quick page:
Why go to small platforms?
First of all, this guide is not intended for beginners. Because we are going to look at several trading places, without giving details.
Also, for newbies, it would be much better to focus on platforms like Binance or Crypto.com.
Let us come to the subject of this page, the small exchange places. It may be appropriate to go and register on certain small platforms. This allows cryptocurrency to be put aside, before they are potentially listed with the giants. Listing with a leading platform often leads to an increase in the price of the cryptocurrency concerned.
Let's see what we can recommend to you.
Note that if you want to have access to a very wide choice of tokens, consider taking a look at Decentralized Exchanges (DEX).
Crex 24 exchange
This exchange offers many interesting small cryptocurrency projects.
The interface is simple and professional.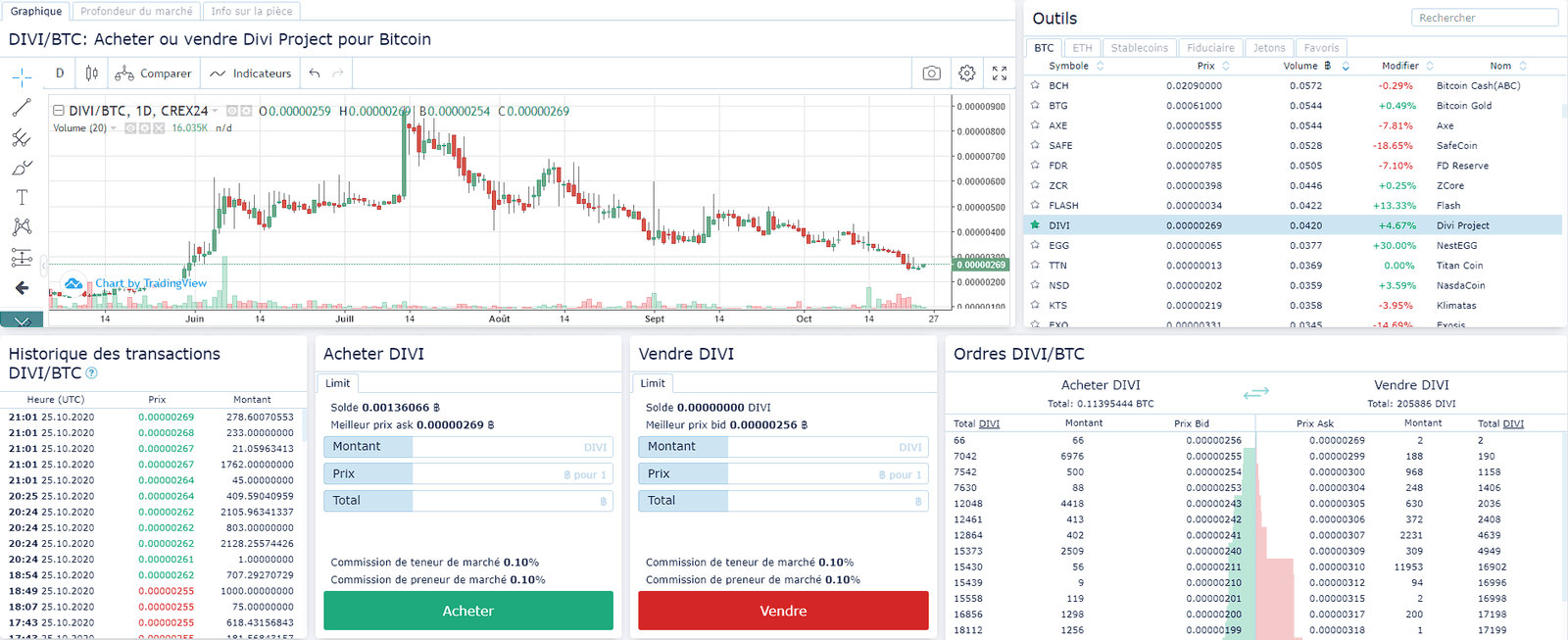 On Crex24, you can enjoy free cryptocurrency every day, in very small quantities of course. They have integrated a faucet.
HitBTC exchange
Another small exchange that can be interesting, HitBTC!
The interface is overall simple, although we like it a little less than the competition.