It is within Crypto Nation that our community is found, open to all, from beginners wishing to discover the world of cryptocurrencies, to highly experienced people looking for answers or for specific services. Whatever your profile is, you are welcome to democratize together this fascinating crypto universe.
We are making this website available, with various guides and informations, totally free, without advertising and it will stay that way.
We communicate with you on our networks, in particular via our french Discord server, on which we host presentations, training  and market analysis.
Note : The brands and services defined on this page, as well as the associated logos are the property of Crypto Nation and are protected by intellectual property rights. Any total or partial reproduction is strictly prohibited.
Blockunity – Unify your needs in one block
Blockunity is a platform dedicated to crypto market analysis, trading, and portfolio tracking. This space contains a wide range of data: market, fundamental, on-chain or sentimental. These are processed and correlated by our system to obtain unique calculation methods specific to our ecosystem. We are developing technical analysis algorithms, as well as an automated trading robot, including embedded strategies.
The platform also enables advanced crypto portfolio management and investment optimization. The purpose of this tool is to provide the user with a detailed view of all of their cryptoassets, whether they are stored centrally or on decentralized apps. This data will be uploaded automatically by API, read directly from blockchains or entered manually by the user if desired.
In addition, the application will be able to indicate to the user the most interesting investments (centralized or not) to make, depending on the assets he owns.
Non-exhaustive list of services provided by Blockunity:
Numerous technical indicators and statistical, in the form of a customizable Dashboard/Screener.
Customized algorithms to detect market trends and report "chart patterns", accumulation zones or other technical signs requiring particular interest.
Access to extensive On-chain data and market sentiment analysys.
Scoring methods and indexes unique to Blockunity will be implemented.
Other more precise technical metrics are also treated, such as certain well- known mathematical models, cyclicity indicators…
An automated trading robot, with embedded strategies will subsequently be available.
An advanced portfolio tracking tool.
Investment optimization features.
Blockunity services will be accessible by holding a certain quantity of a limited token that will be issued specifically. Depending on the quantity held, the user will be able to access services ranging from Tier 0 (free) to Tier 4. A standard subscription method will also be implemented. This via a very precise strategy, without negative impacts on our tokenomics.
Roadmap:
The details of the roadmap is available on the dedicated Blockunity website.
Q4 2021: Development and launch of the showcase website. Development of algorithms and indicators. Business plan development.
Q1 2022: Implementation of the IT infrastructure. Core web application development. Publication of the Whitepaper. Marketing plan development.
Q2 2022: Start of the Seed Sale. Implementation of new indicators and advanced metrics. Development of portfolio monitoring modules. Deployment of the detection system.
Q3 2022: Implementation of on-chain data. Integration of market sentiment indicators. Implementation of Blockunity Indexes. Launch of a closed beta of the application.
Q4 2022: Development of trading strategies. Integration of algorithmic trading bot.
Q1 2023: Token listing. First public version of the platform.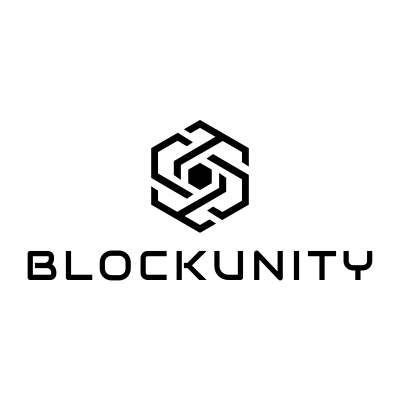 Crypto Central – Index and classify crypto services
Crypto Central is a platform bringing together many crypto services, in order to index and classify them. The goal is that any user can find the service they are looking for based on specific criteria.
The platform will include 23 categories, with a listing of several hundred crypto services and associated filters.
5 categories will be treated during the launch:
Exchange platforms (CEX & DEX).
NFT Marketplaces.
Crypto wallets.
Market analysis platforms.
Blockchains.
On each page, the user will be able to find informations, their social networks, a rating based on 6 characteristics, the services offered and a community rating.
Crypto Central will initially be completely free to access and ad-free.
Roadmap:
Q4 2021: Crypto Central v1 launched.