Aave ($AAVE) : What is it ?
Summary of Aave crypto card:
If you want to learn more about cryptocurrency every week, follow our Instagram! There you will find weekly series, including one called "Token Sunday" which presents a cryptocurrency every Sunday, in a simple and synthetic way.
You can download below, the PDF (FR) of our Token Sunday – Aave!
The fundamental data of AAVE
Aave market data
Below are the basic market informations regarding this cryptocurrency:
Price: It is expressed in dollars ($). There is also its percentage change (%) over the last 24 hours.
Rank: Ranking of this cryptocurrency among all those referenced on CoinMarketCap. This is done according to the market cap.
Market cap: Market capitalization represents the total dollar ($) value of all coins in circulation.
Volume: It represents the total dollar ($) amount of the cryptocurrency in question traded over the last 24 hours.
What is the goal of Aave ?
Aave is a decentralized finance protocol that allows anyone to lend and borrow cryptocurrency.
The person who wishes to lend crypto, in order to fund borrowing, will deposit liquidity into the protocol, in exchange for interest, allowing passive income.
Whoever wants to borrow will have a wide choice of cryptocurrencies, including several stablecoins, without the need of collateral.
Additionally, it is the first crypto project to introduce decentralized finance to institutional clients.
Origin of the project
Formerly ETHLend, Aave was created in 2017 by Stani Kulechov, a Finnish entrepreneur.
Originally, ETHLend served as a lending tool alongside Ethereum. Operating under P2P, the platform moved in 2018 to a pool system managed by Smarts Contracts.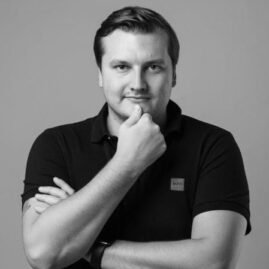 What is its use?
The $AAVE serves as a utility token and can among other things be used to reduce the fees of various services within the project ecosystem.
It also gives governance rights within the protocol.
In addition, you can stack your tokens, in order to participate in network security, while generating passive income.
Management of the economy (as of 08/10/2021)
A total of 16 million AAVE tokens have been created. There are around 13 million in circulation as tokens are burned every time the protocol collects a fee.
3 million tokens are reserved for evolutions in the ecosystem.
For information, the ratio during the migration from ETHLend to AAVE was 100 LEND for 1 AAVE.
Diagram of the evolution of the cryptoactive
Where to store your cryptocurrency
If you prefer to take your cryptocurrencies out of centralized exchanges, you can store your $AAVE via various solutions:
MetaMask, the must-have decentralized portfolio.
Trust Wallet, bought by Binance, it has become the benchmark mobile wallet.
Ledger, very secure hardwares wallets, the best known being the Ledger Nano S.
More details on the different types of cryptocurrency wallets on our dedicated page, accessible by clicking here.
Our opinion on this project
Aave has clearly established itself among the leaders in decentralized finance. Its open source and non-custodial protocol appeals to a large number of users, particulary with the aim of lending cryptocurrencies in order to collect interest, or to borrow it.
The platform has built a vast ecosystem and continues to develop it by showing its support for other applications, such as Aavegotchi, an NFT project that is constantly growing.
Aave is a solid project that demonstrates a strong capacity for innovation, promising a bright future for this team of 18 people. It should also be noted that in mid-2020, Aave was granted an electronic money establishment license by the Financial Conduct Authority (FCA), allowing it to provide payment services just like Coinbase, for example.
This pillar project of tomorrow's finance is perhaps only at the very beginning of its conquest, potentially opening the doors to a glorious future!