Dash crypto card summary :
If you want to learn more about cryptocurrency every week, follow our Instagram! There you will find weekly series, including one called "Token Sunday" which presents a cryptocurrency every Sunday, in a simple and synthetic way.
You can download the PDF (FR) of our Token Sunday – Dash below !
Cardano market data
Below are the basic market informations regarding this cryptocurrency:
Price: It is expressed in dollars ($). There is also its percentage change (%) over the last 24 hours.
Rank: Ranking of this cryptocurrency among all those referenced on CoinMarketCap. This is done according to the market cap.
Market cap: Market capitalization represents the total dollar ($) value of all coins in circulation.
Volume: It represents the total dollar ($) amount of the cryptocurrency in question traded over the last 24 hours.
What is the goal of the Dash project?
Dash is a cryptocurrencie founded in 2014 by Evan Duffield. Its initial name, «Darkcoin», changed in 2015 for «Dash», contraction of «digital» and «cash».
The ambition of Dash's developpers is to offer a digital decentralised alternative to cash, while keeping its main functions.
Dash is based on the Bitcoin code, but wishes to make it easier, faster and mainly anonymous.
This project was also the first one to introduce the idea of DAO (decentralized autonomous organization), allowing decentralised governance.
The origins of the porject
Evan Duffield first hears from Bitcoin in 2010 and is passionate about blockchain technologies. He then researches the idea of integrating anonymity in the source code of Bitcoin. He decides to takeover the code and implement the functions he wished for. At this moment Dash was created.
Whereas Bitcoin enables the possibility of external spectators to follow transactions from adress to adress, Dash allows optional anonymous transactions, called PrivateSend.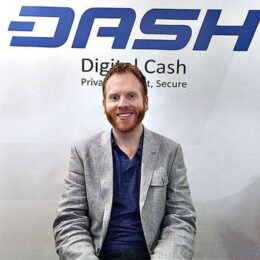 What is its utility?
The main objectives of Dash are to overcome the limitations of Bitcoin (too high transaction confirmation times) and to make the use of cryptocurrencie as simple and secure as cash, using help of a decentralised network, even for the financing of the project and its governance.
The management of the economy (updated: 26/09/2021)
There are roughly 10 millions Dashs in circulation.
The emission of new tokens is reduced by 7.14% each year, tending for a maximal supply of 18.9 million coins.
Since April 2020, this represents 2.89 DASH/block, which also represents a monetary inflation of 6.4% per year.
Diagram of the evolution of the cryptoactive
Where to store your cryptocurrency
If you prefer to take your cryptocurrencies out of centralized exchanges, you can store your Dash via various solutions:
Atomic Wallet, a software wallet or in the form of a mobile application, very complete and secure, in which you can directly store your ADAs.
Trust Wallet, bought by Binance, it has become the benchmark mobile wallet.
Ledger, very secure wallet hardwares, the best known being the Ledger Nano S.
More details on the different types of cryptocurrency wallets on our dedicated page, accessible by clicking here.
Our opinion about this project
Dash managed to stay one of the biggest players in its sector over time, despite some strategic decisions. Pioneer in the masternodes and part of the "privacy" blockchains, this project shows its innovation strength.
Entirely based on the open-source code of Bitcoin, Dash doesn't benefit of a performing network compared to current standards. However, thanks to the InstantSend technology, instantanous transactions are possible.
Furthermore, Dash was the first decentralized system in termns of governance and budget in 2015, giving birth to decentralized autonomous organizations (DAO).
Dash might not be the sexiest project on the market, but it will always have serious arguments making it an unavoidable project of the crypto world.