Fantom (FTM): What is it?
Fantom crypto card summary:
If you want to learn more about cryptocurrency every week, follow our Instagram! There you will find weekly series, including one called "Token Sunday" which presents a cryptocurrency every Sunday, in a simple and synthetic way.
You can download the PDF (FR) of our Token Sunday – Fantom below !
Fundamentals of Fantom
Name: Fantom
Symbol: FTM
Type:

Smart Contracts, Enterprise Solutions, DeFi, Scaling

Consensus :

Lachesis, Proof of Stake (PoS)

Year of creation: 2018
Founder:

Dr. Ahn Byung

Homepage: https://fantom.foundation/
Mainnet: Yes – https://ftmscan.com/
Twitter: @FantomFDN
Fantom market data
Below are the basic market informations regarding this cryptocurrency:
Price: It is expressed in dollars ($). There is also its percentage change (%) over the last 24 hours.
Rank: Ranking of this cryptocurrency among all those referenced on CoinMarketCap. This is done according to the market cap.
Market cap: Market capitalization represents the total dollar ($) value of all coins in circulation.
Volume: It represents the total dollar ($) amount of the cryptocurrency in question traded over the last 24 hours.
What is the goal of the project Fantom?
Fantom was created to alleviate the problems linked to the creation of Smart Contracts on other blockchains, for example, slow transaction times during peaks.
To achieve this, the team of Fantom developped a new protocol named Lachesis. Directly implemented in their blockchain, it allows fast execution and underlines the fluidity during transactions with the FTM token.
According to the developpment team, transaction times on Fantom do not exceed 2 seconds!
The origins of the project
The Fantom Foundation was founded by the south korean Dr. Ahn Byung, who supervises it since its creation, in october 30th 2018. He is also the mastermind behing the protocole Lachesis, which combines a DAG (Directed Acrylic Graph) system and aBFT, allowing it to work at almost full power, even with a tier of defective nods.
Later on, the project became compatible with the Binance Smart Chain (BSC) in may 2019.
The foundation is currently managed by David Richarson, former CEO of Mid-Ocean Consulting, and Micheal Kong. They work together with Andre Cronje (founder of Yearn.finance), notably for his expertise in the decentralized finance (DeFi).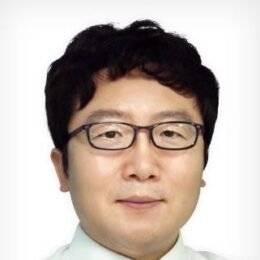 What is its utility?
The FTM token is usefull for:
Securing the network: By holding 3.175 million FTM tokens, it is possible to create a node and become a validator.
Payments: Thanks to the token, the fees are largerly reduced while doing transactions on the Fantom network.
Governance: By staking FTM, it is possible to take part in the decision process of the project.
Management of the economy (update: 05/10/2021)
The FTM token has a maximum supply of 3,175 billion tokens, with 2.5 billion currently in circulation. The total amount should be available by 2023.
A large part of them being locked in staking, its price is going higher, while offering high security to the network.
Diagram of the evolution of the cryptoasset
Buy FTM
Almost all cryptocurrency platforms offer FTM.
To name two reputable exchanges, you can confidently turn to Binance or Crypto.com.
Where to store your cryptocurrency
If you prefer to take your cryptocurrencies out of centralized exchanges, you can store your Fantom (FTM) via various solutions:
Trust Wallet, bought by Binance, it has become the benchmark mobile wallet.
Ledger, very secure wallet hardwares, the best known being the Ledger Nano S.
Metamask, the benchmark decentralized wallet.
More details on the different types of cryptocurrency wallets on our dedicated page, accessible by clicking here.
Our opinion of the project
Fantom is a project aiming to create a global ecosystem in the ever growing field of decentralized finances! It is also one of the cryptoasset who experienced one of the biggest explosion of its price, 120 000% from march 2020 to october 2021.
The protocol benefits of ultra competitiv fees inside an up to date and evolutive blockchain. Transactions are generaly delivered within less then a second!
The fundamental opinion of Fantom is clearly very positive. But with this high prices, the risk to acquire some is pretty high. To serenely invest in it, one hast to be armed with patience… but don't see this as an investment advice. Its price could still go up, even after such a high rise.
In each case, Fantom seems to be a project with the future in focus, which will have a great place in the ecosystem of decentralized finances.