Litecoin (LTC): What is it?
Litecoin crypto card summary:
If you want to learn more about cryptocurrency every week, follow our Instagram! There you will find weekly series, including one called "Token Sunday" which presents a cryptocurrency every Sunday, in a simple and synthetic way.
You can download the PDF (FR) of our Token Sunday – Litecoin below!
Litecoin fundamental Data
Litecoin market data
Below are the basic market informations regarding this cryptocurrency:
Price: It is expressed in dollars ($). There is also its percentage change (%) over the last 24 hours.
Rank: Ranking of this cryptocurrency among all those referenced on CoinMarketCap. This is done according to the market cap.
Market cap: Market capitalization represents the total dollar ($) value of all coins in circulation.
Volume: It represents the total dollar ($) amount of the cryptocurrency in question traded over the last 24 hours.
What is the goal of the Litecoin project?
Litecoin project is often referred to as Digital Silver, in the same way that Bitcoin is referred as Digital Gold.
It was designed on the protocol model of Bitcoin, with the aim of making it faster and less costly in fees. To cite an example of an advantage for both camps, note that Litecoin is 4 times less rare than Bitcoin (84 million copies against 21 million for BTC). On the other hand, a block of Litecoin takes 4 times less time to be produced (~ 2.5 minutes for LTC against ~ 10 minutes for BTC).
One of the major developments for Litecoin is the integration of the security system named Mimblewimble , which greatly improves the confidentiality of transactions.
Origin of the project
Litecoin is one of the very first cryptocurrencies. It was designed by former Google developer Charlie Lee. The project was launched in October 2011. For the anecdote, in the first mined block , an article from the New York Times was added , stating the death of Steve Jobs.
In 2017, Charlie Lee announced the creation of the Litecoin Foundation, with the aim of actively developing the project. For this, 5 other people joined the team to find out how to detach Litecoin from Bitcoin, being too often described as a "test network for Bitcoin".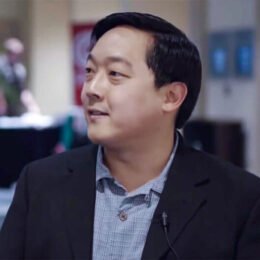 What is its use?
Litecoin does not interact with Smart Contracts and does not equal Bitcoin in terms of store of value, its usefulness is still quite low.
Nevertheless, Litecoin is one of the most democratized cryptocurrencies as a means of payment, with more than 2,000 merchants and stores accepting LTC around the world and no less than 15,000 withdrawal terminals.
Management of the economy (as of 08/10/2021)
Being Bitcoin's little brother, we find similarities in its token economy.
The total supply here is limited to 84 million pieces. There are currently around 67 million in circulation. Note that as with Bitcoin, a halving is expected approximately every 4 years.
Additionally, also bear in mind that the smaller unit in LTC is named Litoshi.
1 Litoshi = 0.000000001 LTC.
Diagram of the evolution of the cryptoactive
Buy LTC
Overall, all cryptocurrency platforms offer LTC.
To name two reputable platforms, you can turn with confidence to Binance or Crypto.com.
Where to store your cryptocurrency
If you prefer to take your cryptocurrencies out of centralized exchanges, you can store your LTCs via various solutions:
More details on the different types of cryptocurrency wallets on our dedicated page, accessible by clicking here.
Our opinion on this project
Litecoin is doomed to live in the shadow of Bitcoin, but in truth many projects would like to have this place!
The project is one of the very first to be launched and serves as a dinosaur within the crypto ecosystem. Nevertheless, it is still well and truly there 10 years after its creation, a beautiful longevity, which is not ready to stop.
Litcoin holds one of the largest and most active crypto communities, constantly pushing for its democratization, making good old LTC an asset already well recognized as a means of payment across the world.
In this booming market where competition is fierce, Litecoin retains a prominent place in the ranking and everything looks like it will last for a while. But beware of the many technical advances brought to light by new blockchains, which could make the place of LTC illegitimate, despite its history.