Theta ($THETA): What is it?
Theta crypto card summary:
If you want to learn more about cryptocurrency every week, follow our Instagram! There you will find weekly series, including one called "Token Sunday" which presents a cryptocurrency every Sunday, in a simple and synthetic way.
You can download the PDF (FR) of our Token Sunday – Theta below!
Theta market data
Below are the basic market informations regarding this cryptocurrency:
Price: It is expressed in dollars ($). There is also its percentage change (%) over the last 24 hours.
Rank: Ranking of this cryptocurrency among all those referenced on CoinMarketCap. This is done according to the market cap.
Market cap: Market capitalization represents the total dollar ($) value of all coins in circulation.
Volume: It represents the total dollar ($) amount of the cryptocurrency in question traded over the last 24 hours.
What is the aim of the Theta project?
Theta Network wants to create a decentralized streaming network (a platform) based on blockchain technology. Users can view and/or distribute content, allowing them to obtain tokens.
The peer-to-peer greatly improves the viewing quality and lowers costs.
The Theta network is in a way a "global cache" which brings together the resources, in terms of memory and bandwidth, of all users.
Origin of the project
The project was created in 2017 by the start-up Theta Labs, strong of 17 people. The team is made up of professionals from the world of video games and streaming.
CEO and co-founder Mitch Liu also launched Theta.tv, Gameview Studios and Tapjoy.
The observation at the time was that the streaming content was of poor quality.
In 2017, THETA tokens were launched in ERC-20, then exchanged into native tokens when the blockchain was launched in 2018.
The mainnet was deployed in March 2019 and version 2.0 of the network in May 2020.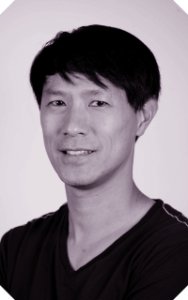 What is its use?
THETA is used as a governance token. It rewards users who block a certain amount of tokens in staking, allowing them to contribute to the functioning of the network.
By running a node, validators also gain TFUEL, in proportion to the number of THETA stakes. The TFUEL is the other crypto-asset of the ecosystem acting as utility token and "gas" on this blockchain.
Official staking guide, to join the network:
Management of the economy (as of 07/08/2021)
In total, 1 billion THETA are available. They are all currently in circulation.
TFUEL tokens are not limited. Currently there are more than 5.3 billion in circulation.
Diagram of the evolution of the cryptoactive
Buy Theta
Many cryptocurrency platforms offer Theta.
To name two reputable exchanges, you can turn with confidence to Binance or Crypto.com.
Note that these two platforms also offer TFUEL!
Where to store your cryptocurrency
If you prefer to take your cryptocurrencies out of centralized exchanges, you can store your Theta through various solutions:
Trust Wallet, bought by Binance, it has become the benchmark mobile wallet.
Ledger, very secure wallet hardwares, the best known being the Ledger Nano S.
Theta Wallet, the official Theta web wallet.
More details on the different types of cryptocurrency wallets on our dedicated page, accessible by clicking here.
Our opinion on this project
Theta is an ambitious project, and very interesting, because it brings a concrete, decentralized solution, in an environment that really needs it, that of streaming.
Such a decentralized network could open up prospects in terms of transparency for content creators, and will certainly contribute to an improvement in revenues in this sector.
The solution proposed here works through a well thought-out mechanism fed by its users, who have real power, while being rewarded for their participation in the functioning of the network.
Improving quality, and reducing costs, all through an open-source platform, that's a good recipe.