EOS crypto card summary :
If you want to learn more about cryptocurrency every week, follow our Instagram! There you will find weekly series, including one called "Token Sunday" which presents a cryptocurrency every Sunday, in a simple and synthetic way.
You can download the PDF (FR) of our Token Sunday – EOS below !
Les données fondamentales d'EOS
Eosio market data
Below are the basic market informations regarding this cryptocurrency:
Price: It is expressed in dollars ($). There is also its percentage change (%) over the last 24 hours.
Rank: Ranking of this cryptocurrency among all those referenced on CoinMarketCap. This is done according to the market cap.
Market cap: Market capitalization represents the total dollar ($) value of all coins in circulation.
Volume: It represents the total dollar ($) amount of the cryptocurrency in question traded over the last 24 hours.
What is the goal of the EOS project?
EOSIO is a platform allowing the development of decentralized apps (DApps).
Its blockchain works on a consensus of Delegated Proof of Stake (DPoS) associating an Asynchronous Byzantine Fault Tolerance (ABFT) algorithm typ.
This allows the platform to run hundreds, maybe even thousands of DApps in parallel.
Its infrastructure aims to be fast and effectiv, highly configurable, secure and developer oriented.
Origins of the project
EOS was founded by the company Black.One, co-founded by Dan Larimer, known for having created two other cryptocurrency projects, Steem and Bitshares, aswell as Brendan Blummer, a well known real estate contractor.
Dan Larimer launched the EOS project in july 2018 with an ICO, which is still discussed today for the amount of wallets who financed the collected 4 billion dollars.
Originaly, EOS was supposed to be an Ethereum contestant, because of its blockchain using low energy and its large capacity of managing Smart Contracts.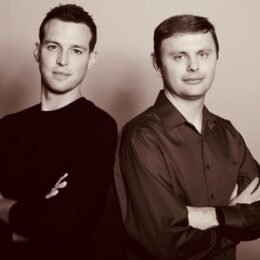 What is its utility?
The primary use of the EOS token is the remuneration of the network contributors, who act as validators.
Thats were the major problem of EOS emerges, because only 21 validators can be selected. This grants them a high governance right, creating a sentiment of high centralization compared to other projects of the sector.
Management of the economy (update: 12/10/2021)
The EOS token has a supply of 1.03 billion tokens and currenty 958 millions are in circulation.
Initialy, an ICO to finance the project was created and lasted a whole year, gaining $4.02 billions.
10% were allocated to founders and 90% given to investors, including Black.One.
Diagram of the evolution of the cryptoasset
Where to store your cryptocurrency
If you prefer to take your cryptocurrencies out of centralized exchanges, you can store your EOS via various solutions:
More details on the different types of cryptocurrency wallets on our dedicated page, accessible by clicking here.
Our opinion of the project
EOS is without a doubt one of the most known project in the crypto environement, for the good and for some less enjoyable aspects.
Its protocol is fast, low on energy demand and pleasant to use while setting up Smart Contracts.
Nevertheless, with 21 validators, the centralisation is quite high, even if the validators are being elected by the community.
Also, a lot of vulnerabilities have been discovered in the past on EOS…
The project also seems to upset by not evolving and its lack of dynamism despite the huge fundraisings in the past.
At the time of launch, the project was convincing and had solid arguments to defend itself against the leading projects, its acceptance in the top 10 in summer 2020 testifies this statement.
Its technology stays close to the current standars and hopefully EOSIO will developp itself and come back stronger for a brighter future.